On December 31, 2018, our investment portfolio reached $85,040,426 and distributed between seven industrial segments:
Photovoltaic and Energy Conversion
EPC services
Solar Lease financial services
Power Generation from alternative energy (solar farms)
Photonics and Laser Equipment
Real Estate Investments
Tax Investments
Part of our investment portfolio consists of loans, provided to our portfolio companies as well as construction loans to customers mainly involved in EPC of turnkey solar power plants.
ICT has the following major investments:

Laser Photonics offers a wide range of advanced fiber laser processing solutions for a majority of industrial markets. Their fiber laser systems provide a solution to both marking and cutting applications in diverse industries and markets.
Go To Website
3D-AXS is developing new 3D Laser Metal Printing technology BTS™ (Bulk to Shape Transformation™) and related Equipment based on latest patent filing with US PTO. We believe BTS™ is a Revolutionary technology which can change the global approach and way of further development in Laser Based Additive Manufacturing.
Fonon Corporation (OTC – FNON)– Manufacturer and developer of industrial laser material systems.
Go to Website

BlueChip Power (DBA BlueChip Power Systems)  – An all-in-one solar PV business model offers the resources, expertise, and commitment required to complete large-scale solar at a considerably lower cost than conventional counterparts delivering clean solar energy at grid parity.
Go To Website

Rinehart Solar Farm, LLC is a 10 MW solar photovoltaic project on the rooftop of BlueChip Energy's production facility, a neighboring building, and surrounding acreage on Rinehart Road in Lake Mary, Florida.
Go To Website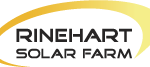 Solar Lease, LLC specializes in leasing Solar PV electricity generating assets and equipment to residential and small commercial customers.
Sorrento Solar Farm, LLC – a 100 Megawatt (MW) Solar Farm project, currently under construction, will be one of the largest solar photovoltaic (PV) power plants in the United States. The solar farm is being built in stages and will feature a new generation PV ground-mount system and high-efficiency crystalline PV modules.
Go To Website

Complete Electric Contractors, Inc. – a Florida licensed electrical contractor with a master electrician and NABCEP certified personnel, representing a prior investment, recently merged with BlueChip Energy, LLC.
Go To Website